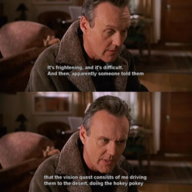 l'appel du vide
Staff member
Administrator

Joined

Apr 27, 2021
Messages

2,602
Reaction score

1,428
Age

26
Location
Hi! This is basically a community feedback thread on what I've been brainstorming.
I'm the admin with the kooky, unorthodox ideas and I want anyone on OLF that is interested to further this site's development to basically spit ideas back at me.

I have decided to take a rather different approach to simply giving beta tester/site contributors user tags to those who might want to assist me on the test site.
If this idea is implemented or receives a positive response, this type of competition doesn't just utilize aethetic prizes but utilizes the more practical things on the site. I think it encourages user participation, in theory.

So here it is:
A friendly competition where the amount of points you get is dependent on the tasks & where there's 3 top testers that have proven themselves enough to earn the points for forum points! Not just prizes, but an opportunity to obtain an ultimate first place prize.

You, as a poster, can suggest or discuss what tasks this competition could have.

I have a vague idea already:
1. Task one is measured by daily login activity on the test-site and being on standby for opinions on specific features/skins being tested.

An additional quest will also be given:
The caveat is in order to get more points for this, you have to login on the test site daily.
I say something like:
+2 points for maintaining an activity streak to assist me with skin and add-on stuff
+0 points/(the default amount would be 1 point or something) if the streak is not maintained

2. There will be X number of tasks and mini-tasks (quests) to give you additional points if you fail to maintain the streak.
The main streak aswell as the quests might be a way to measure your level of interest and sincere interest of OLF.
Your particular job in this thread is to tell me what quests and things you think should be added that's not only doable for you, but others. This way there's an even playing field if some users have the upper hand (ie. no job obligations or dental apps).
But I do want to say I don't want it too easy or based purely on participation so point collecting for the top 3 users helps prevent this. It means you've earned the trust to be a site contributor and I think it's more important (I will talk about this later on.) And I think it's fair there are no point penalties on main task options.

I do not do well at condensing my thoughts (clearly) so here's a visual representation:

BETA TESTER TRIAL TOURNAMENT
Task I
1. (POINTS: +10) Assist me on test site by being on standby to test features and skins by giving input

OPTIONAL QUESTS: Maintain a _ day/week streak (+2)
Screenshotting errors (+1)
Linking errors (+1)

Task II
1. (POINTS: 20) Users must assist me on test site past the start of the streak in task in order to qualify for the first three places
OPTIONAL QUESTS:
User shows initiative via also learning and asking to code/design past the streak (+4)
User shows initiative by going beyond the test site and involves themselves in threads pertaining to OLF development (+4)


Task III
1. (POINTS: +30) If three users with the highest points have maintained the streak (rip their fallen brethren), they must maintain their streak an additional _ days
2. (POINTS +30) Users continue showing initiative

OPTIONAL QUESTS:
+100 point(s) for going above and beyond by making their own skin and allowing users to critique it (critique will also include participation points and anyone can get them, but it will follow a specific criteria to prevent... my bitterness toward certain color schemes make me screech at you).

User that wins via critique/top skin voted gets first place and staff will discuss future possibilities and projects with them exclusively. (aka getting access to development ideas floated among staff)
Second and third users with the most points obviously get the bronze and silver they, will be booed by the entire forum (just kidding!...?).

Winners (depending on the add-on or skin that was being tested) will also be able to be the first users on the actual things we tested to gain access to these specific features on OLF until Ral decides the it should have an official release site-wide, maybe.

I know this is fairly long winded and someone can feel free to condense my grand idea - but this is the main thing floating in my head.
I won't revamp it all too much and it will be far more funner than this also looks - and extend past just this experiment.

I think to increase user engagement that isn't solely incentivized by typical forum prizes gets people a chance to truly collaborate, brainstorm, and *build* a culture.
I think, however long we decide this tournament should be, the "create a skin" and also allowing other users more timid/busy to do this to share their thoughts is the way to go.

There's little offense that can be taken because it's plain and simple that it's usually an issue to dedicate a specific amount of time to a hobby. If someone can't maintain their streak, no penalty will be given because there's a life outside here.
If someone can and is interested in engaging with a project even with irl obligations, that's pretty impressive and something I'm grateful for and give a chance for someone to get rewarded for it.