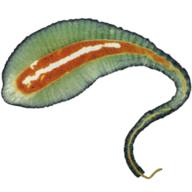 Best Pest

I like order, I like rules, I like knowing the limits and how much one can bend them, I like knowing my place and purpose in this universe, I like being able to retain knowledge that is stable and true.

However.

I also believe chaos is a necessary or rather a crucial part of maintaining order. How? Well chaos is like a great reset, like an electric impulse that animates life itself.

But can chaos truly be chaos if it's contained? As in order through chaos, or chaos within order, whichever sounds funkier to you personally.

I think complete order leads to stagnation and that leads to death. But on the other hand complete chaos leads to destruction which obviously also leads to death. Yet when both are combined or rather coexist either periodically or cyclic then we have the main ingredients of life... change. Life is motion and not in the obvious animalistic matter but quite bluntly put it's all about change. If there is no motion, no change and no progress then life is extinguished. I guess we can expand this to physics and reality that is also part of life, as in a universe where life cannot emerge is essentially a dead one. It may not be biological or even chemical based life, it can be pure energy or whole galaxy consciousnesses but if a universe cannot sustain any form of motion or change it should be considered dead in most senses of the term.

So then what do you think?

Just to add something although I believe this is pretty much unnecessary to our discussion but yes I am christian and yes I do realise this concept is far more extensively explored in certain eastern myths, religions and philosophies, just because I have a different faith and worldview doesn't negate the values of any wisdom or truth in other views or aspect of life and reality, same goes for science and the more academic views. Everyone should try and find their way in life be it spiritual, philosophical, scientific or even an intriguing mixture of all of them.