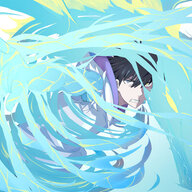 Joined

May 8, 2022
Messages

3,803
Reaction score

1,297
Location
Bro right after you say that isdra shows up with the digimon downplay
All of the Creation trio have shit stats. Downscaling from Arceus nearly dying from a meteor, they hard cap at it. A bloodlusted Dialga got beaten like a red headed step child by two stage one Pokémon's. Those same pokes exhausted from a day of work, kidnapped into the middle of the night and...
forums.spacebattles.com
Primal Dialga was one of the most disappointing bosses ever. In to add to this I like to say that the legendaries in Pokemon are just ridiculously weak. In Legends Arceus they can't even kill a 12-year-old kid in one shot. you can't even say it's just game mechanics canonically that kid was...
forums.spacebattles.com
Don't forget about the Pokemon downplay too.