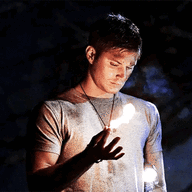 Joined

Dec 23, 2021
Messages

423
Reaction score

139
Location
What author(s) do you enjoy reading the most? List your favorite series by them as well.
For me:
S.M. Stirling (The Emberverse I,II)
Rick Riordan (Percy Jackson & The Olympians/The Heroes of Olympus)
James Patterson (Maximum Ride)
L. Ron Hubbard (Battlefield Earth)
Stephen King (The Dark Tower)
Terry Goodkind (The Sword of Truth)
I know I'm forgetting some, but I'll add them when I remember them.