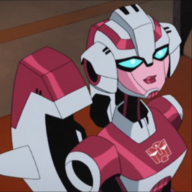 Joined

Nov 29, 2022
Messages

27
Reaction score

9
Here are a few candidates that I can think of off the top of my head:

-Unicron (Transformers) destroyed the entire multiverse that existed before the current one and also destroyed innumerable universes in the current one.
-Vilgax (Ben 10) detonated the Chronosapien Time Bomb and erased an infinite number of alternate timelines and universes.
-Sniffles (Happy Tree Friends) accidentally caused an endless timeloop of Lumpy, Cuddles, Giggles, Toothy and himself getting killed over and over again in the episode "Blast from the Past". Although, he technically only has 4 victims, it could be argued that he killed them an infinite number of times lol.

What do you think?