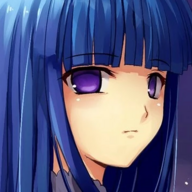 Joined

Oct 8, 2021
Messages

5,708
Reaction score

1,483
Final Fantasy XIV Mafia
Rules/Format
-The game is Majority Lynch. That means 50% of votes are required to achieve a lynch, rounded up. Failing to reach majority by deadline will result in No Lynch.
-Players may freely claim role and flavour. However, ensure to paraphrase the text itself - attempting to confirm yourself through wording or formatting will likely result in you being replaced or modkilled.
-Do not mention needing to sub out in the thread, or discuss subs that have occurred. If needed, message me in private.
-The Town wincon is Eliminate all threats to the Town.
-Days will last 48 hours, and Nights will last 24. I may shorten or extend this where I see fit to do so - I will always give due notice if I'm changing the phase times.
-I may update these rules if I notice I've neglected to mention something - I will be explicit when this occurs.
-Night Actions follow the following resolution. If needed, I may provide specfic examples to illustrate this:
​
Night Actions are broken up into three tiers, with a higher tier resolving before a lower tier fires. Conversive, Manipulative, Preventative, and Protective Actions are Tier 1, Investigative Actions are Tier 2, and Creative and Destructive Actions are Tier 3. Tier 1 has special self-interaction rules for resolving when one such Night Action would affect another. First, a self-targeting Tier 1 Night Action always resolves before all other Night Actions. Second, if a Tier 1 Night Action is being affected by another Tier 1 Night Action, the former resolves after the latter, unless the former is also affecting the latter. Tier 1 Night Actions that resolve simultaneously, even if they would otherwise affect one another, do not interact with one another.
Players -
1 -
@RÆM
2 -
@Evans
3 -
@Magic
4 -
@CraigPelton
5 -
@TSworder
6 -
@Black Pegged Dragon
7 -
@Ekkologix
8 -
@T-Pein™
9 -
@Psychic
10 -
@Xadlin
11 -
@Grammaton
12 -
@Lord Melkor
13 -
@Aurelian
14 -
@Hans Tweetenberg
15 -
@Natalija
16 -
@Odd
17 -
@Lethal
Replacements -
1 -
@Rugrat
2 -
@Cubey
3 -
@Dalton
4 -
@Rej
5 -
@Mashiro Blue