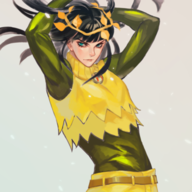 Joined

Mar 28, 2022
Messages

449
Reaction score

170
I am suggesting a section where two users can agree to a flame war between each other where as long as certain Redlines aren't crossed, The Mods won't interfere .

The stipulation is that the users involved consent to this and agree to not bring up their beef outside of the section.

Instead of letting two users who clearly are developing hatred for each other pent it up untill they go apeshit on each other, there should be a way for two users who hate each other to tell each other how they feel about each other

I think this will make the forum a lot healthier, and a lot of beefs would be squashed this way as people pour their hearts out at each other and in the middle of these curses will understand each other better.

We all have seen on NF how pent up hatred only makes things worse, not just there, even IRL people not having an outlet for their frustrations makes things a lot worse.