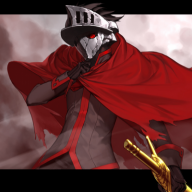 Joined

Oct 2, 2021
Messages

2,036
Reaction score

2,633
"They aren't the crew of a ship, they're garrison guards on an Army base, that our now assigned Naval ship stopped off at, as you'll note from our ground containment, and the massive Anti Air defenses. Thus any complants from the Army would have to first make it past the Navy, at which point we would hopefully be at another base, and the graze of Amsec, time and convincing of one's self, would cover our tracks. Even then, the ones causing the damage are Army personel, and to admit that such a mess was caused by their own personel to another branch would probably be unthinkable, without at least ample time to make suitable excuses. Time for us to gain enough distance, leverage and let tempers die down."

"However, you're correct, such feats do take a strain on my mind, but really, to convince a bunch of army grunts to blow off their job and get drunk took next to no effort. Even then you could see enough of my strain that I caused the Officer to bleed, not a common occurrence I've gathered. However even without my methods of persuasive talk, the crew around us probably could have lulled and convinced them into such a state in an hour at best."

Valrin continued to walk down the hall back to the Naval vessel they came upon, Daniel now just a bit behind him. "If there was another such as me, unless they are like the Xenos we ran into eariler, we would stand out like beacons to one another. Much like Kazuki and Char, I could sense them before they were on our horizons. And of they are like the Xenos we met before it is more likely they are apart of the Navy we are now assigned to, and thus would not hear about our actions until long afterwards. Thus the combination of time, liberal doses of Amsec and the unearned cynicism of the ignorant would have washed away most traces of my actions here far better than anything else I could ply to them"
Daniel sighed, once again exasperated. "How much effort it takes you to do all that is beside the point, and the fact you did it to another military base's personnel isn't at all better, but fine, we'll put this matter aside," he said. Well, up until they eat some kind of consequence in the future for this. Daniel didn't quite share Valrin's confidence, but he didn't feel like wasting the energy in trying to sway him. Someone with Valrin's abilities would be an asset, but considering how brazen he was in his displays, Daniel had good reason to be wary. He then shifted topics as they walked down the hall.
"Is it really such a risk to actually tell them what sort of threat we faced? If something like that appeared again, keeping their nature a secret strikes me as counterproductive. They should at least know how to fight back."