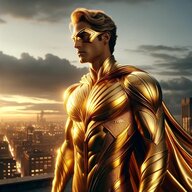 V.I.P. Member
Currently saving enough money to spend on a PC.

I'm somewhat of a noob at this, but I remember in the past that there was a time you could get Xeon processors matching core i7 processors for super cheap. Just wondering if I could also get 1 or 2 Xeon processors for around a 1000$ or less.

Something that work with AI, 3d rendering, and modern vidya games with good quality(no 4k, but 1080 60 fps is fine for me).