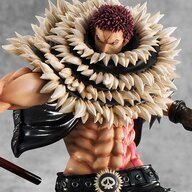 Objectionable Objection
V.I.P. Member
So the last episode of Loki season 2 was pretty fucking insane.
He essentially destroys a device (the temporal loom) that could temporarily hold back infinitely increasing timelines, and proceeds to gather the dying branches (physically pulling them and forcing them together at certain points) and basically form them into a version of the World Tree of Yggdrasil breathing life back into them with his own power.
There's a bit more (due to gaining control over his time slipping powers he can pause and rewind time even in the middle of a timeline unraveling. Can pause time for an individual person. Can BFR them while they're paused. Can use all of these powers in the TVA despite it existing outside of time and time not being supposed to exist there, and any of the changes he makes to his past have no effect on him)
Scenario 1: Gauntlet Style in each verse.
Scenario 2: Takes each verse on all at once, except they're invading the Citadel at the End of Time where he's holding all the timelines together.
Last edited: