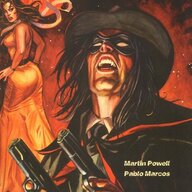 Joined

Oct 1, 2021
Messages

655
Reaction score

725
The problem is whose standard of evidence?

A socialists? The wokesters? We have demonstrable proof that the scientific and medical communities are engaging in widespread fraud for ideological reasons and who trusts what?

Put the sources out in public and let people decide.

Don't force people to use only sources that you and the staff find respectable. Given some of your peers here I assure you, you will be dispensing witchcraft.

Edit- it's rather disturbing that you think you can only have knowledge on a subject if you cite information that other people approve of.

Knowledge doesn't work on consensus.
"Your information must be certified ny the high priests" kinda vibes